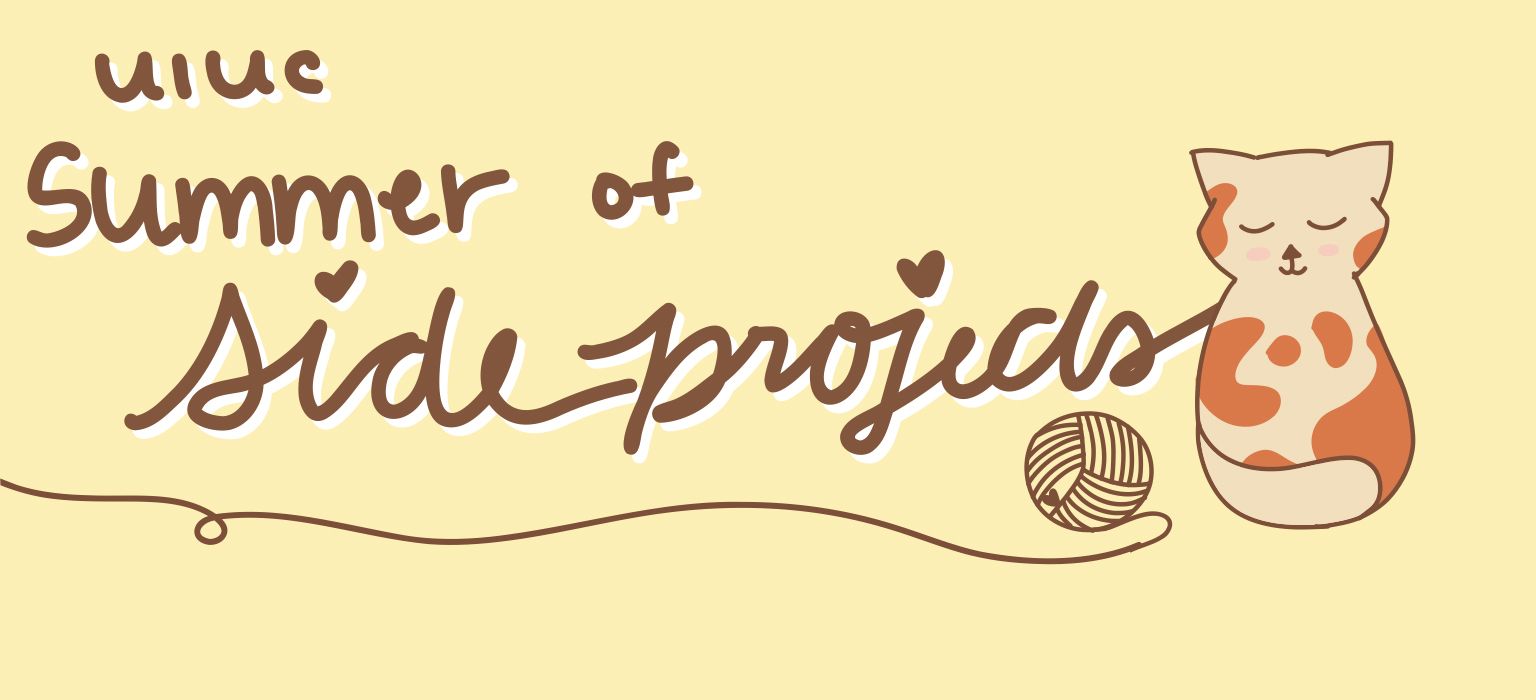 Welcome to Summer of Side Projects! All the times are in Chicago Time. Each week is completely standalone so don't worry if you miss a workshop.
🪴 Schedule 🪴
Live Zoom Workshops: Saturday, Noon

Recordings will be posted after

Project Ideas due: Monday 11:59PM

Feedback given by Wednesday 11:59pm

Project Submission due: Friday 11:59pm

If you submit a project, you will receive SOSP branded merch!
Week 4 (Form) - extended to July 23rd

Professional Development sessions will be Sunday evenings or midweek evenings.